Cut Tile With No Water.
Ceramics. Porcelain. Marble. Stone.
The iQTS244 Dry Cut Tile Saw
Specialty engineered 10″ dry cut tile saw.
Retail price $1740 includes one (1) blade and stand.

Stop Dealing With The Pain Of Cutting Wet
If you've been in the tile business for any amount of time, you know the pain of cutting with water: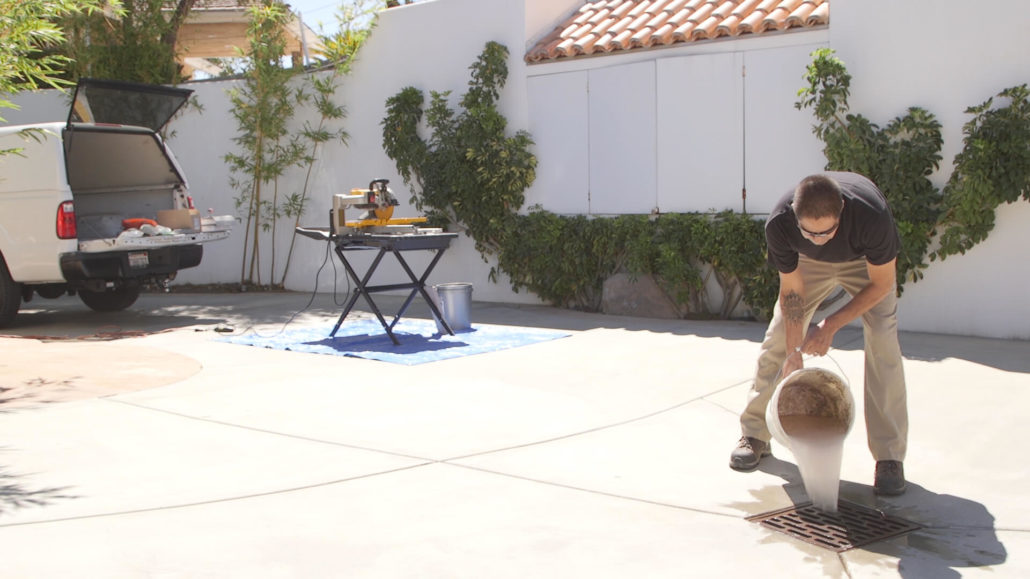 Problems cutting with water are more than just a pain.
They cost your business time and money.

The World's First Dry Cut Tile Saw With Integrated Dust Control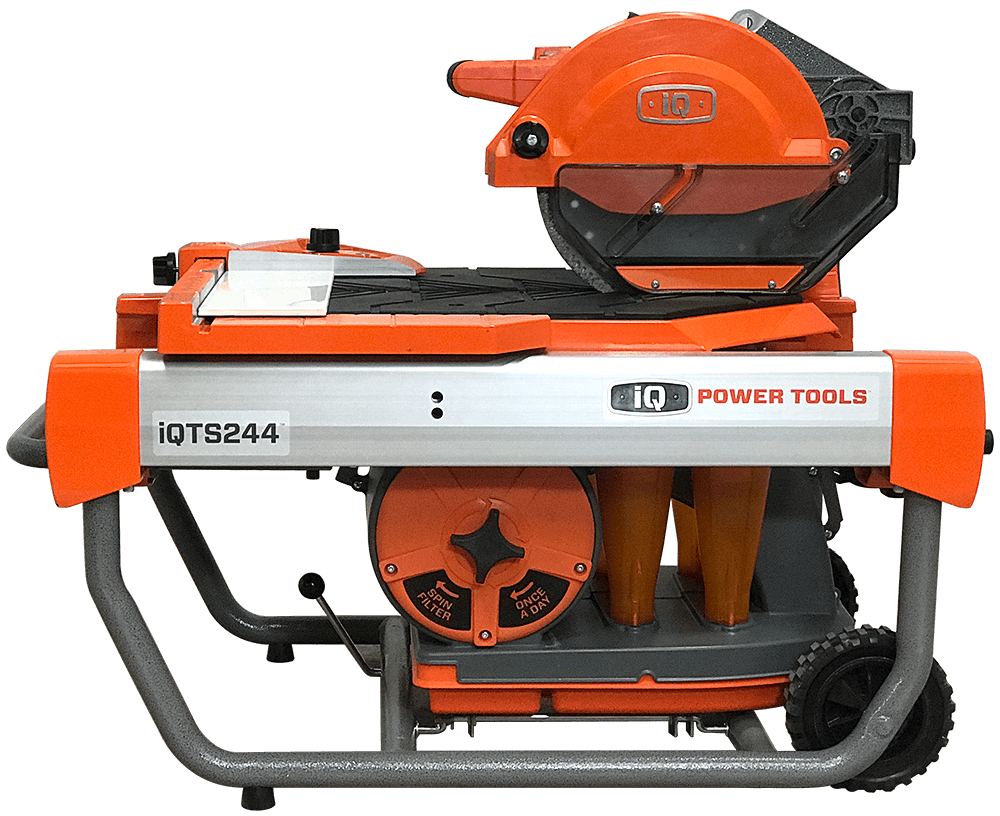 A Dustless Tile Saw With the Precision & Versatility of a Wet Saw
The best tile saw for professional contractors: this 10-inch, dry cut tile saw saves one hour per day or more in costly setup & cleanup time while keeping the operator dry.
1. Vacuum System
Cyclone technology tested to capture 99.5% of dust
92 CFM high output vacuum
Saw automatically starts vacuum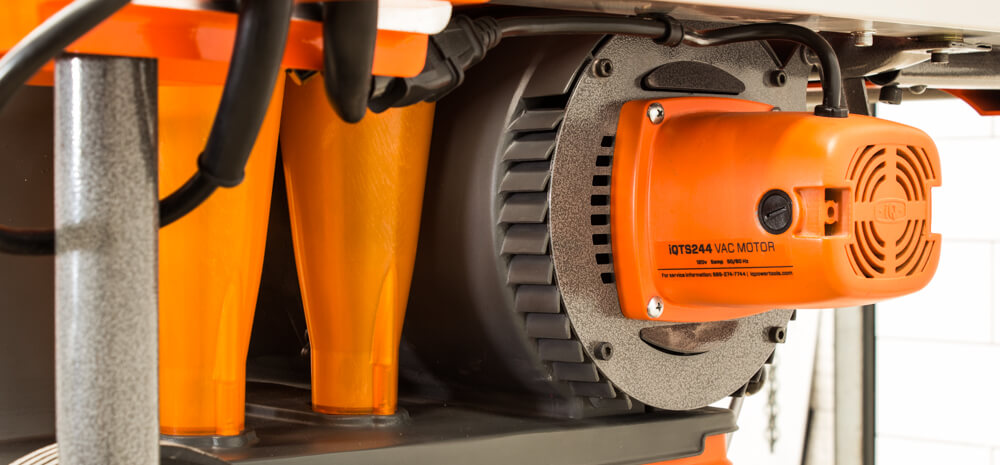 2. Filter System
Three-stage filtration
Quick-Spin® filter for easy cleaning
11 sq ft iQ Dura Bond filter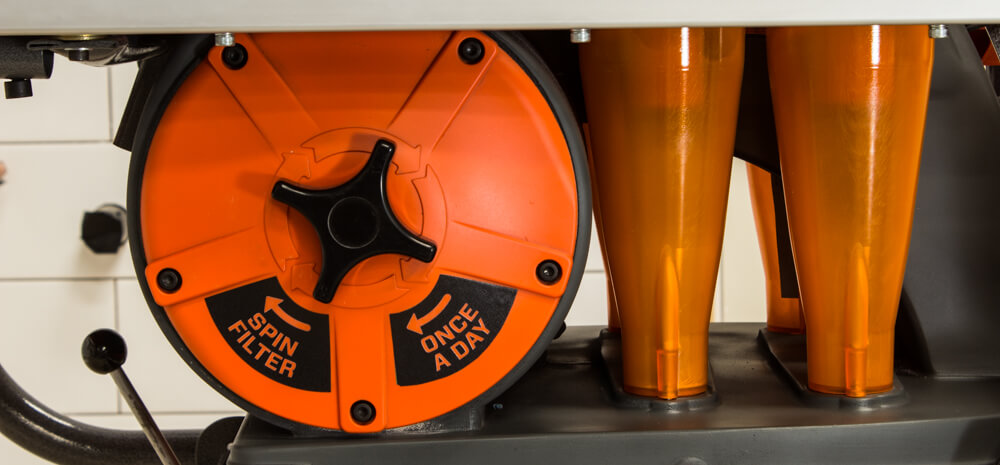 3. Dust Containment
Empty dust tray once a day
Easy cleanup and recycling
Meets OSHA's new 2016 silica standard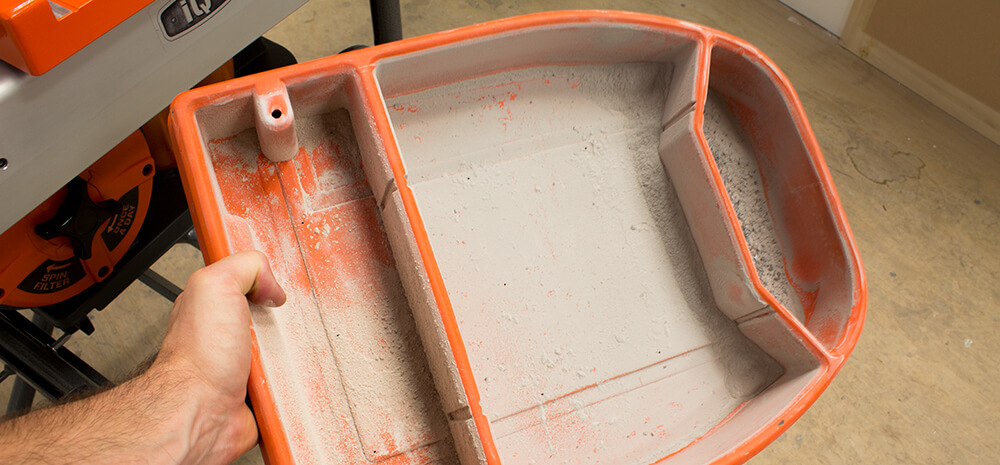 The Best Tile Saw For Professional Contractors
With fully-integrated dust collection technology, this innovative design combines the power of a top of the line tile saw with a powerful cyclonic vacuum.
The result is a dustless tile saw that cuts clean, efficient and precise, with no water, no slurry and virtually no heat—even with hard materials.
Set up time
iQTS244
APPROX. 30 SECONDS
Easy transport
Plug it in
Start cutting
Traditional Wet Saw
APPROX. 17 MINUTES
Find a location
Set up tarps, hoses, buckets and spray guards
Get water everywhere anyway

Cleanup Time
iQTS244
APPROX. 1 MINUTE
Quick breakdown
Easy transport
No slurry cleanup, no water disposal
Traditional Wet Saw
30+ MINUTES
Breaking down your cutting station
Cleaning up slurry
Disposing of contaminated water