iQ360XR
Cut dry with no dust
Brick. Pavers. Stone. Veneer.
The iQ360XR Dust Control Table Saw
$1950
The iQ360XR tested to capture up to 99.5% of the dust
No water – 100% dry cutting
Collect up to 99.5% of the dust
Cut right where you work, even indoors
Eliminate dust cleanup and problems
OSHA Compliant
The iQ360XR is a game-changing tool for professionals. Cutting with no dust contractors can now save money, eliminate the mess and pain of dust problems and protect the health of their workers.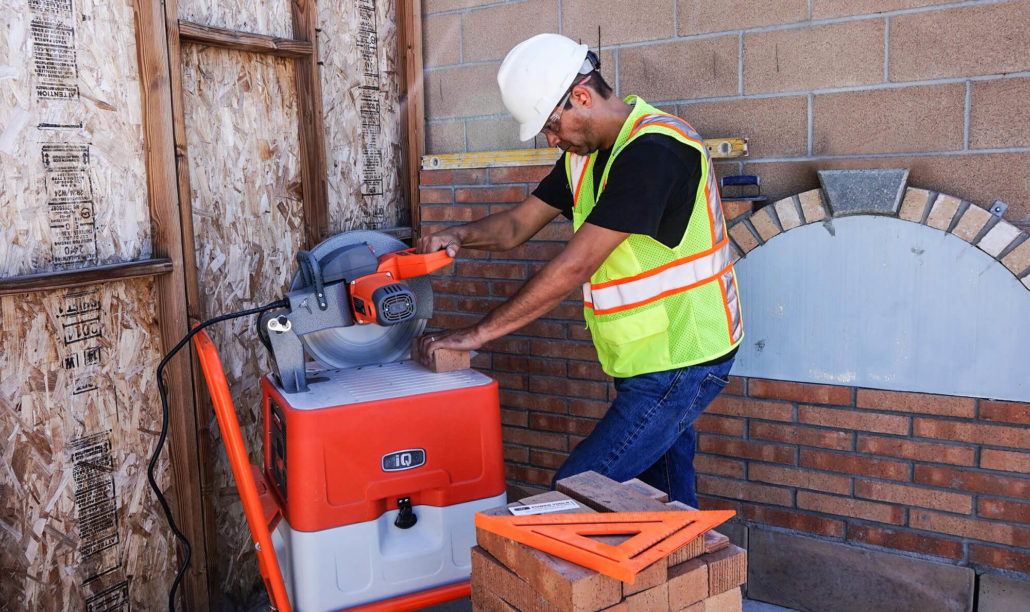 A Money-Making Tool
Cleanup
If you have to pay one guy $15/hour to clean up dust every day, for one hour, that adds up to $300 a month.
Wasting Time
If your guy has to walk outside or across the job site to make every cut, doing 150+ cuts a day while hauling materials, he spends an hour or more just walking back and forth, another $300+ a month.
Just using those figures – which are conservative for many contractors – that adds up to $600 per month or $7,200 a year. It can cost even more. Have you ever had to power wash a building? Pay for a customers car wash, or pay to clean their windows? Most of us have experienced at least one of these. They're rarely cheap, never fun, and they cut straight into your profits.
Controls cost money too. Personal protective equipment, tarping off your cutting area and cutting wet all cost money, they're all a pain and they're marginally effective.
The iQ360XR eliminates
A) dust cleanup
B) wasted time
C) the cost of marginally effective controls.
This tool makes your business more profitable.
Built Tough
The iQ360XR is tough, built for professionals and designed to last. With basic maintenance – like changing the filter once a year – your iQ360XR will last for years.
14″ Masonry Saw for Brick Stone & Pavers
New sealed rocker power switch
Soft Start technology reduces AMP draw on start up
Fully-Integrated Dust Collection System
Tested to Capture 99.5% of the Dust
Compact & Lightweight—Easy to Transport
Made of Tough High-Impact Materials
Wide Table Design Allows for Cutting Larger Materials
Quick-Spin® Filter for Easy Cleaning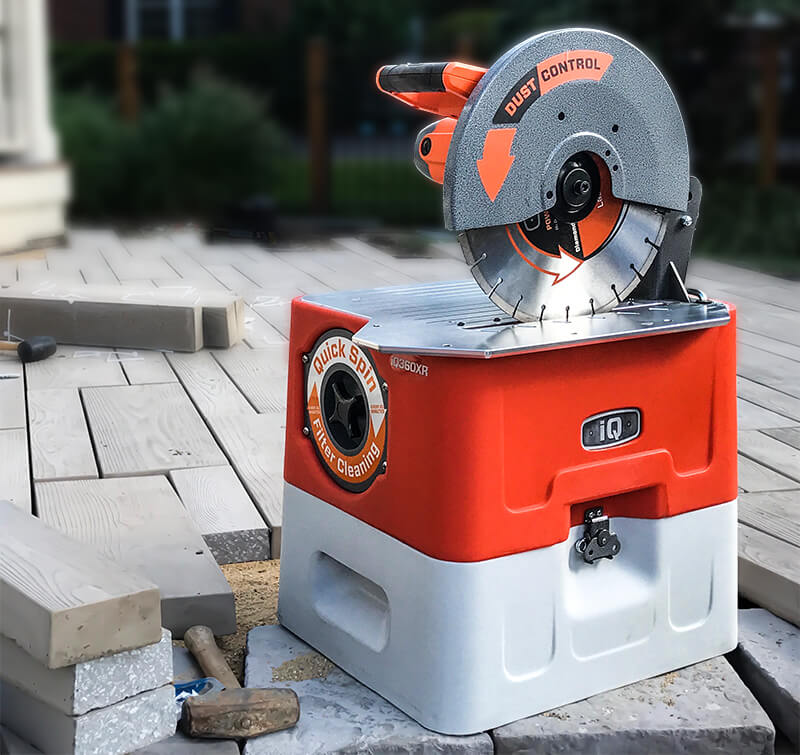 Specifications
VOLTAGE: 120v
TOTAL SYSTEM AMPERAGE: 20amps
SAW MOTOR AMPERAGE: 15amps
VAC MOTOR AMPERAGE: 5amps
SAW WEIGHT: 65lbs
DIMENSIONS: 17″w × 20″l × 30″h
BLADE SIZE: 14″
SPINDLE SIZE: 1″
FILTER TYPE: iQ Dura Bond Cartridge
CUTTING DEPTH: 4.5″H x12″L
DUST CAPACITY: 1 cu ft
SAW DIMENSIONS: 17″W x 20″L x 30″H
EXTENSION CORD: 25ft/12 guage or 50ft/10 guage
GENERATOR: 4500 watt
Maximize Versatility With iQ360XR Accessories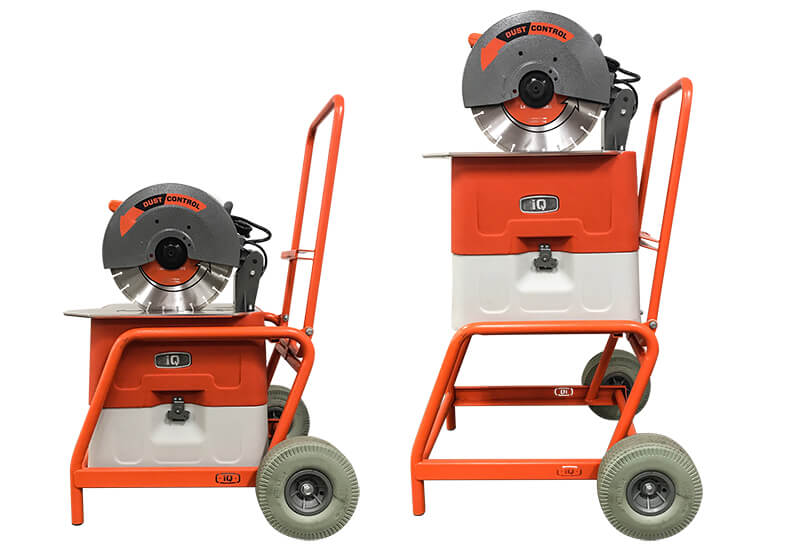 iQSmartCart-$350
High Position allows you to cut while standing
Low Position allows you to cut while crouching
Cut right on your scaffolding
Indoors, basements, living rooms, enclosed patios, even the office
Made of Tough High-Impact Materials
10″ inch high flotation tires allow you to easily roll the iQ360XR around the job site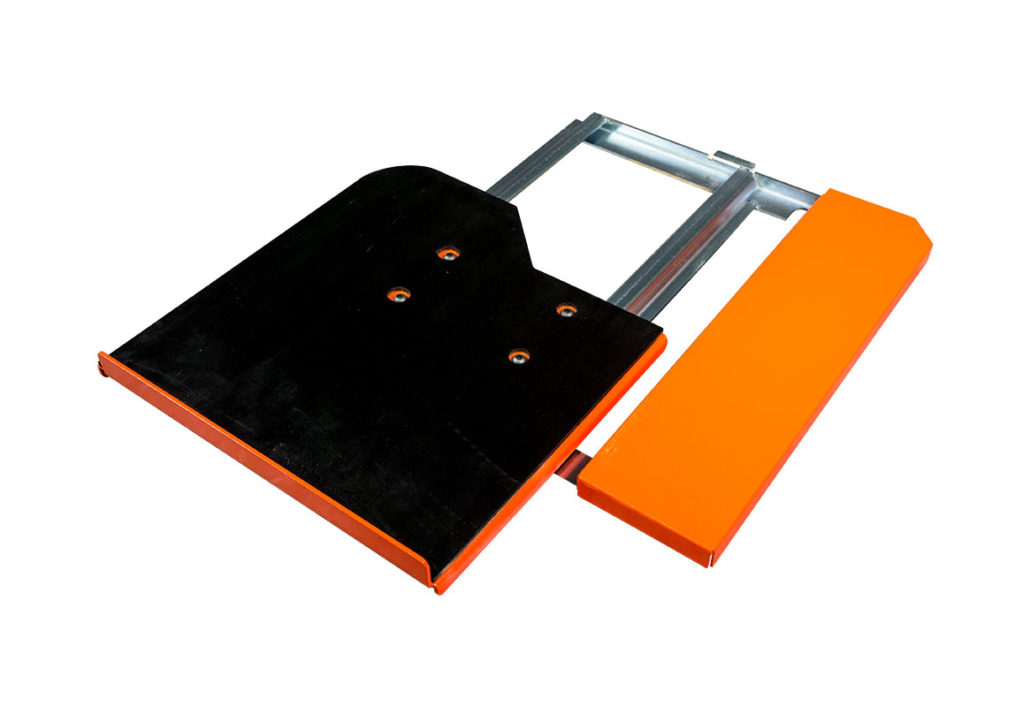 iQRollingTable-$150
Easily roll materials through your cuts
Quick install and removal
Rubber cutting surface
Precision roller guides